Please email me if you require a copy 
schreiber@blueyonder.co.uk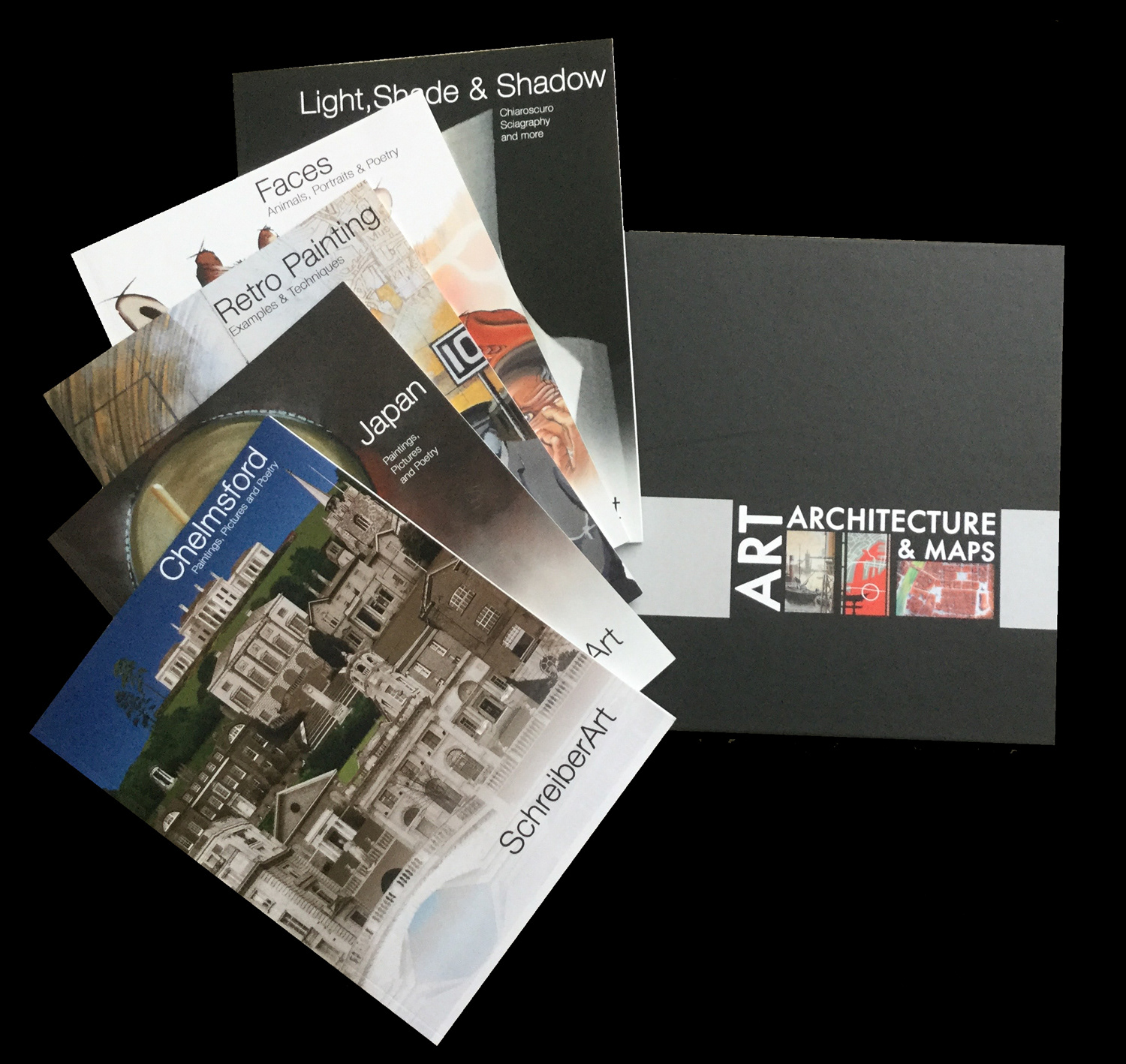 "Art, Architecture & Maps"
I have published a coffee table book primarily to illustrate my architectural abstract paintings to aid the viewer in his appreciation of the thought processes involved and better understand the artwork.
It also includes a selection of my retro themed and traditional paintings, and concludes with a few "off the wall" artworks.
The book is hardbound, 13 x 11in., printed on 52 pages of Proline uncoated paper to achieve the best quality images, and priced at £50.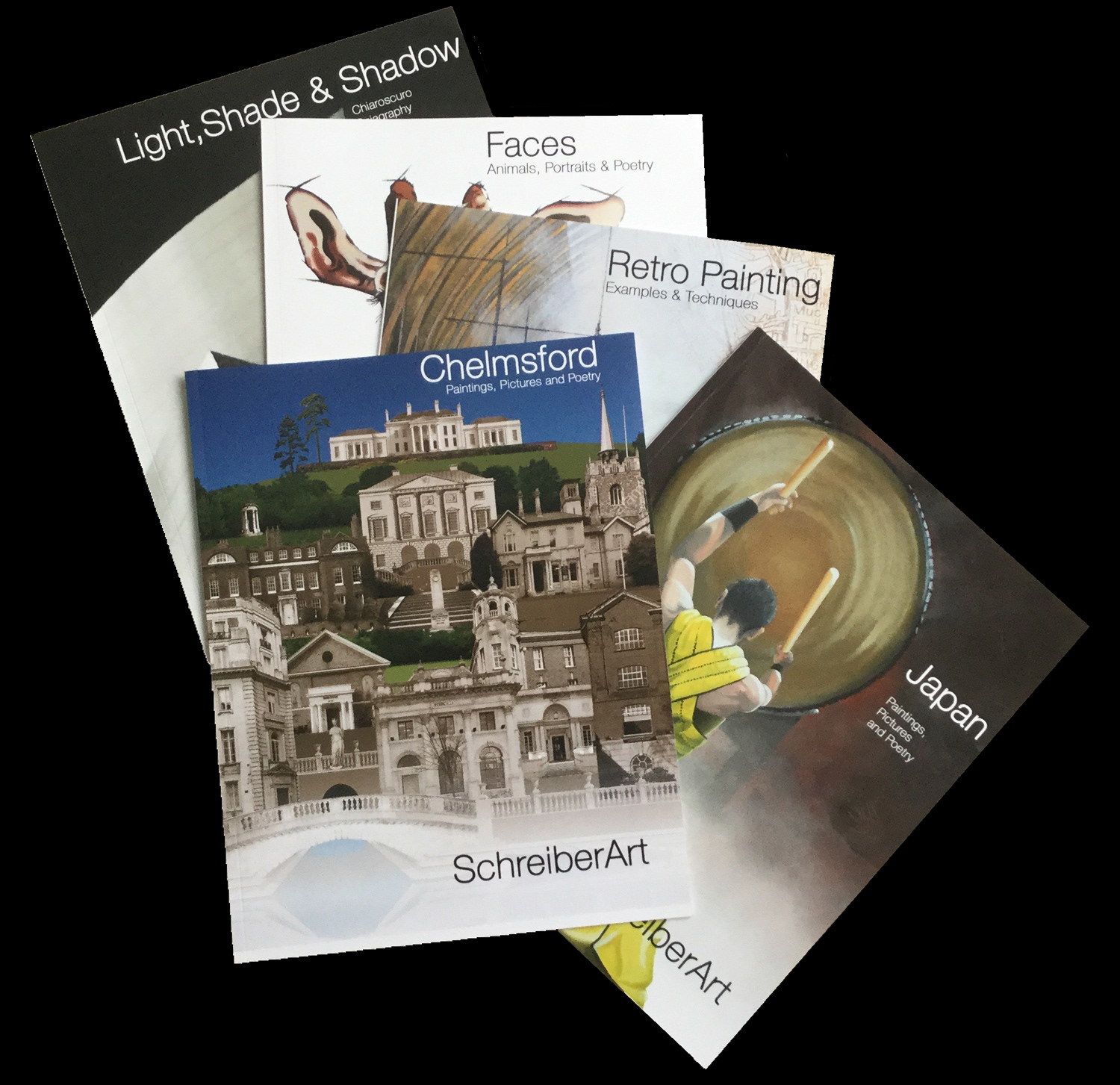 I have also published a series of Art Magazines in a more affordable format, but in high end semi-gloss finish, heavier weight cover, newsstand sizing, and priced at only £7.50.  Each is 24 pages including cover.
Chelmsford:

Paintings, Pictures and Poetry. This is a mixture of my own paintings and drawings in and around   my home town, together with my personal thoughts expressed in poetry.
Retro Paintings:

Examples and Techniques. A series of nostalgic paintings that recall a time not so long ago.
Light, Shade & Shadow:

Chiaroscuro, Sciagraphy and more. The simplicity of monochrome paintings.
Japan:

Paintings, Pictures & Poetry. More works influenced by my experiences of this fascinating country.
Faces:

Animals, Portraits & Poetry. Heads in all shapes and sizes, with a little light poetry.